December 21st, 2014

The Channel Lighthouse painting was created out of my imagination using oils and a palette knife for all of the work except for the impressionistic birds and my signature done with a liner brush. The canvas is a 10 x 8 inch gallery wrap with edges painted.

I really enjoyed getting to use the palette knife mixing and spreading the paint like mayo on a sandwich. Only one medium knife with a pointed end was used. Blending the colors is so magical in this type of painting. I was not going for perfection, but more for effect and keep the texture in harmony with the objects in the painting. Notice the horizontal strokes seen in the water, dabs to create clouds, blends in the background sky, and edge work of the knife to make the house and rock foundation.

Although this painting was a simple composition, it fun to paint with the palette knife again and I enjoyed the work. I hope you find it interesting and easy on the eye.

Protected by copyright law. All rights reserved by the artist.
May 10th, 2014



From my personal blog:

Rockport, Texas is an awesome place for painters. The beautiful water is filled with wildlife, boats, docks, and sea birds. I was inspired to do the painting of this marvelous sunrise while we were staying at the Beacon RV Resort. (Carolyn and I were doing a show at the SeaFair Festival) The RV Park is right on the bay front drive overlooking the bay and their pier and shrimp boat. (Great RV Park!)

Rockport Sunrise is my largest painting to date and I plan to do more. When we are staying near the coast, I try to get up before sunrise and take pictures. Sunrise/sunsets are fascinating! The light is changing rapidly and is a rare opportunity to capture a "one and only" moment in time. That particular morning, the wind was up and showers forecasted; hence, the palette for beautiful colors projected on the clouds and water. I tried to paint the scene the way I experienced it that morning using photos for reference. No camera or painter can ever capture the perfection of the sunrises God gives everyday; and, I thank my Lord for giving me the ability to try and paint it.

God Bless You,
jimmie@jimmiesart.com


March 27th, 2013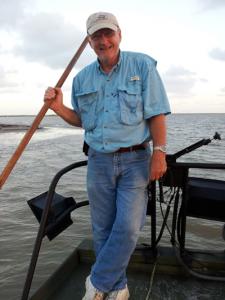 I joined Fine Art America in July of 2012, and since then have posted 71 images. FAA has made two sales from my listings and I want to say thanks to the customers who bought my work shown below.




















We have a brand new year ahead of us to work and enjoy creating art. I also envite you to follow my personal art blog (www.jimmiesart.blogspot.com), to see posts of works in progress to the finished product, and other happenings in the life of a working artist in Texas.

Happy New Year,
Jimmie Bartlett